Application Spotlight September 2017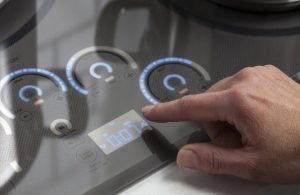 The Design
A leading home appliance manufacturer required a small, UL ready transformer for a next generation stove-top that would replace the rotary dials with a sleek touch-panel control that met their energy efficiency target. The customer's "wish list" included a compact mechanical package, energy efficiency, universal input voltage capability and all at a low price point.
Established in the early 1900's, the customer is one of America's most recognized and trusted appliance manufactures, who still assembles over 70% of their products in the USA.
About the ZETTLER transformer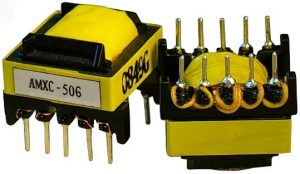 To meet the customer's requirements, ZETTLER designed a high frequency ferrite transformer, also know as flyback or switch mode transformer. This style of transformer offers energy efficiency with a wide 90-264VAC input voltage range. The design was packaged in a compact E13 bobbin, with careful attention paid to UL spacing, creepage and material requirements.
ZETTLER Magnetics is able to quote most ferrite transformer customizations in 2 to 3 days, and provide samples in 10 to 12 days. We build our ferrite transformers in our industry leading, fully automated production facility in Xiamen, China, delivering consistently high quality at a competitive price.
About ZETTLER Magnetics, Inc.
Zettler Magnetics, Inc., a Zettler Group company, provides application-engineering, sales, distribution and customer service for a wide variety of top quality transformers and magnetics components in North America. We cater to a broad spectrum of customers in diverse industries and across many applications.
Zettler Magnetics Transformers include epoxy sealed power transformers encapsulated switch-mode modules, open frame, low profile, switching transformers and chokes, while toroids include current sensing, zero phase current sensor, current transformers, PFC chokes and large power line filter inductors. Zettler Magnetics has the design and manufacturing capability to provide custom designs for the most specialized applications. www.zettlermagnetics.com