Application Spotlight May 2018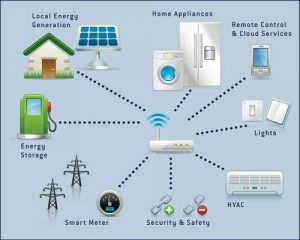 The Design
ZETTERs customer, a global leader in wireless communication protocols, selected a 1 watt SMPS from Zettler's new HP01 series to power the control unit of their new wireless sensor solution for building automation and smart homes. The application wirelessly controls light switches, thermostats and almost any IoT device. The customer required a compact package, energy efficiency and competitive pricing to compete in the competitive market of wireless connectivity.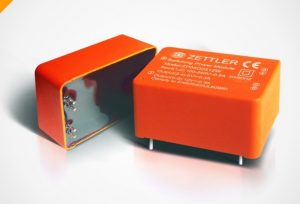 About the Power Supply
ZETTLER'S encapsulated SMPS series are a compact, energy efficient, plug & play solutions for the IoT market. Zettler's versatile range of encapsulated switching power supplies offer a wide input range up to 90-305VAC for universal coverage, a high ambient temperature rating up to 85C at full rated load and an energy efficient low stand by power of custom solutions and zero cross detection are also available.
About ZETTLER Magnetics, Inc.
ZETTLER Magnetics, Inc., a ZETTLER Group company, provides application-engineering, sales, distribution and customer service for a wide variety of top quality transformers and magnetics components in North America. We cater to a broad spectrum of customers in diverse industries and across many applications. ZETTLER Magnetics Transformers include epoxy sealed power transformers encapsulated switch-mode modules, open frame, low profile, switching transformers and chokes, while toroids include current sensing, zero phase current sensor, current transformers, PFC chokes and large power line filter inductors. Zettler Magnetics has the design and manufacturing capability to provide custom designs for the most specialized applications. www.zettlermagnetics.com