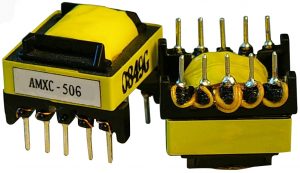 Power supplies lie at the core of many control applications in the lighting industry.
Recently, an industry leading global manufacturer of indoor/outdoor lighting and innovative provider of energy management solutions cooperated with Zettler Magnetics when designing a new power supply, requiring a high frequency switching transformer.
Zettler Magnetics application engineers quickly and cost effectively helped this customer to build, test, modify and proto-type the design – using products from its line of Ferrite Switching Transformers.
Built on Zettler's new fully automated ferrite production line, these transformers have a universal 85-264 VAC input range, a 4kV primary-secondary insulation and conform to EN 61558 and EN 60950. They are 100 % production tested, and allow rapid prototyping with easy customization.
For similar applications or to discuss the wide variety of application opportunities for the range of Zettler Magnetics Transformers please contact the author.
About ZETTLER Magnetics, Inc.
Located in Aliso Viejo, Southern California, Zettler Magnetics , Inc. , a Zettler Group company, provides application-engineering, sales, distribution and customer service for a wide variety of top quality transformers and magnetics components in North America. We cater to a broad spectrum of customers in diverse industries and across many applications.
Zettler Magnetics Transformers include epoxy sealed power transformers, open frame, low profile, switching transformers and chokes, while toroids include current sensing, zero phase current sensor, current transformers, PFC chokes and large power line filter inductors. Zettler Magnetics has the design and manufacturing capability to provide custom designs for the most specialized applications.
Our sales, marketing, technical support, quality control and customer service departments work closely with our team of experienced design engineers at our manufacturing plant to help define the needs of our customers, and to provide optimal technical solutions for the most demanding application requirements.
Zettler Magnetics engineering departments and manufacturing facilities, located in Xiamen , China, are fully vertically integrated and wholly owned. Read more at www.zettlermagnetics.com.